Whether you prefer light and delicate or aim to make a statement, necklace chains are a foundational piece of jewelry that helps to elevate your look and enhance your style. From modern necklace chains like links and cables to timeless options like Figaro and rope chains, we've got you covered with our list of the top 10 types of necklace chain styles.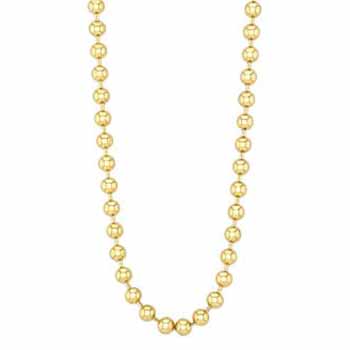 Ball Chain
Ball chains, also known as bead chains, are constructed of orbs connected by bars. Ball chains provide a casual, urban-chic look that pairs well with small pendants. This chain is typically produced using modest materials like steel and nickel, making it affordable and easy to replace.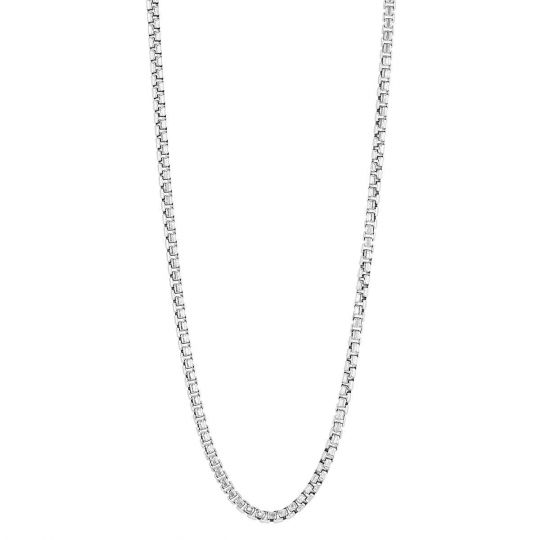 Box Chain
Anything but basic, the box chain, also known as the "Venetian Chain," is symmetry at its finest. Made up of interconnected square links, the design delivers a natural yet unique visual allure. Comfortable to wear and highly durable, the box chain can handle the weight of additional hardware and also plays well with other chains, allowing for limitless styling options.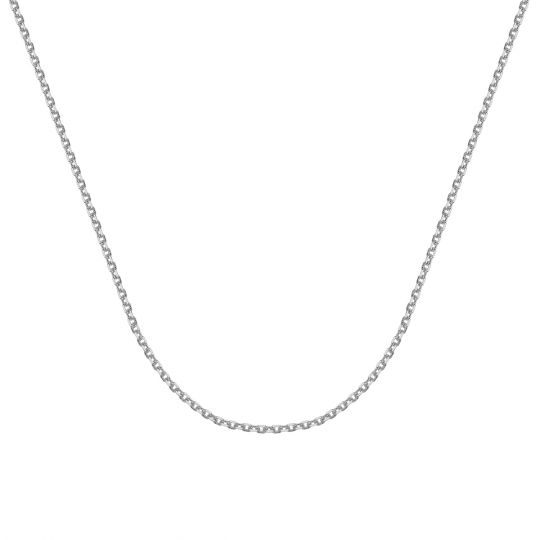 Cable Chain
Dress it up or dress it down; the simplicity of the cable chain makes it a popular choice for everyday wear. Cable chains are crafted using a series of interlocked round or oval links and come in a variety of chain lengths. They also stand up well to the wear-and-tear of life and are easily repaired if life wins.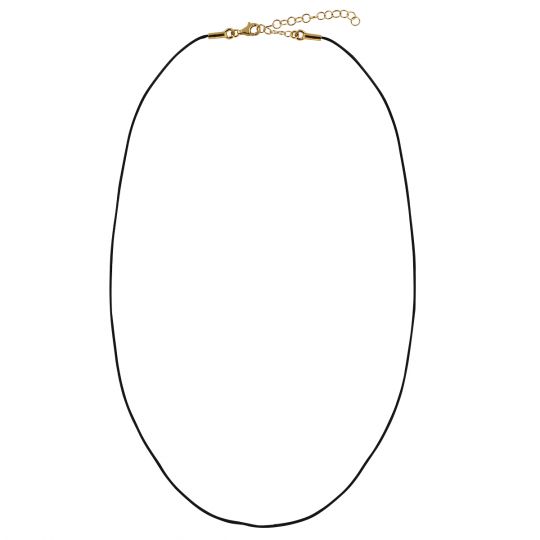 Cord Chain
Cord chains are an easy and versatile option for those looking to highlight a pendant. Their effortless look provides a clean backdrop for statement pieces and layers well with several other types of necklaces for an edgy upgrade.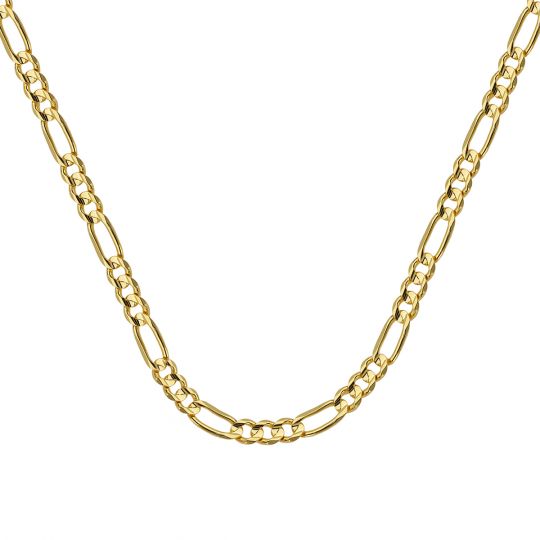 Figaro Chain
Classic with a bit of bold, the figaro chain might speak to you. This chain is constructed of 3 to 5 small, round or oval links with larger links between, creating elevated durability that's strong enough to adorn a pendant or stylish enough to be worn alone.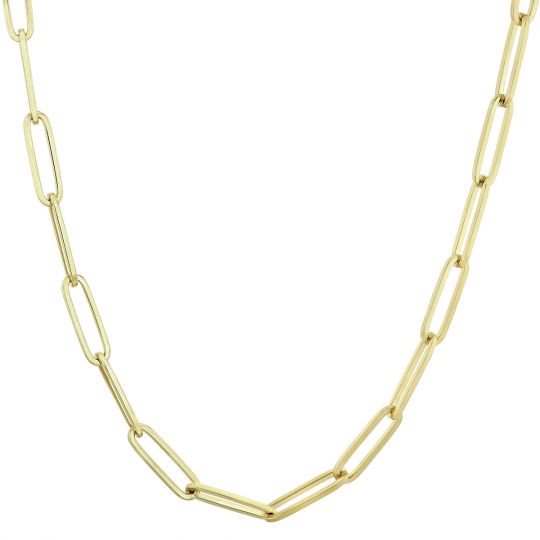 Link Chain
Fashion-forward link chains have bloomed in popularity this season with the introduction of the paperclip link chain. Featuring a pattern of alternating round or oval metal links connected by flat, wide strips, link chain styles usually come in a variety of lengths and weights to add texture and interest to your styling.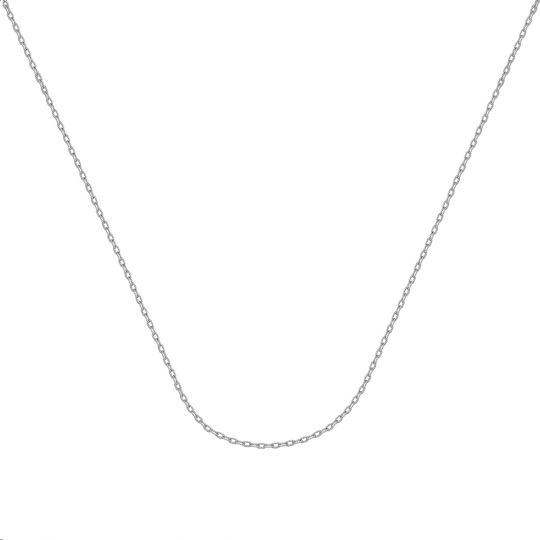 Rolo Chain
Round links combine to create the incredibly solid Rolo chain. Like its brother, the cable chain, the Rolo chain is constructed using symmetrical round links that are clearly visible, creating a distinctive look.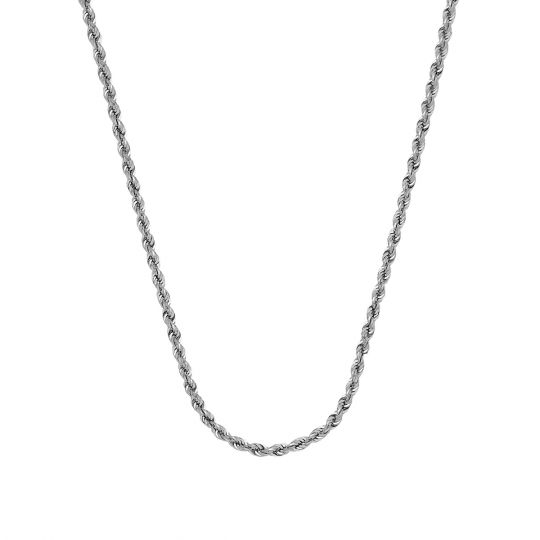 Rope Chain
One of the most popular necklace chains, the rope chain provides a sought-after combination of durability and luxury. Its twisting pattern creates a lustrous effect when light reflects off the varied surface. Mixing metals, such as yellow gold and silver, in this chain style, delivers that unexpected WOW factor.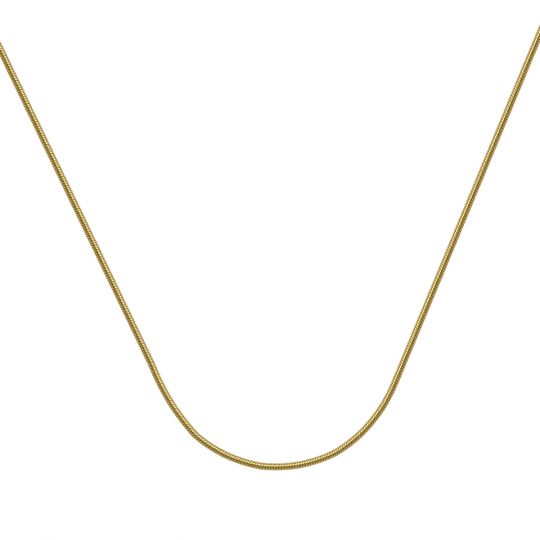 Snake Chain
Smooth and sleek, the snake chain necklace is a gorgeous choice for every occasion. The semi-rigid design and beautiful lay provide a stunning backdrop for stones and pendants. Tightly woven plates or bands provide for comfortable wear without tangling or catching on clothing. Snake chains are also easy to care for, making them an even more appealing necklace choice.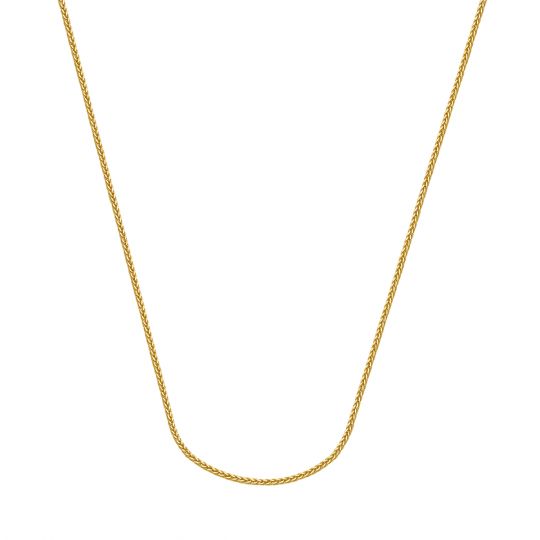 Wheat Chain
Texture and nature come together in this timeless design. The wheat chain is constructed of one-directional twisted oval links that mimic the look of wheat stalk tips. Semi-rigid in structure, this strong chain proves to be a sturdy foundation for adornments or worn as a classic solo statement necklace.
If you need help picking out the perfect anniversary band, one of our experts would be happy to assist you. Stop into our store or text or call 402.391.0400 during store hours to speak with one of our friendly and knowledgeable sales associates.