There are many elements to consider when shopping for a new necklace. What necklace length is most versatile? Will everyday wear have an impact on its integrity? What's the best style for casual-chic fashion? We've compiled a list of the 12 most common types of necklaces to help you make your next purchase with confidence.
Different Necklace Styles: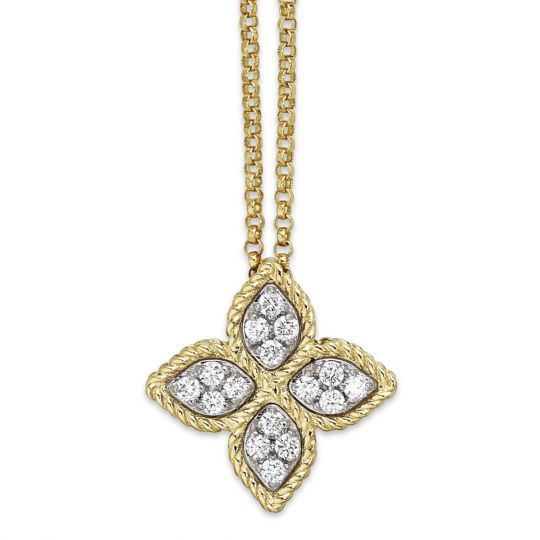 Pendant Necklaces
These delicate necklaces earn their popularity through versatility and their ability to show off individual personalities. The pendant part of this design hangs freely from the chain, which varies in length. Trending styles include a simple bar, initials, religious symbols, astrological signs, diamonds and gemstones.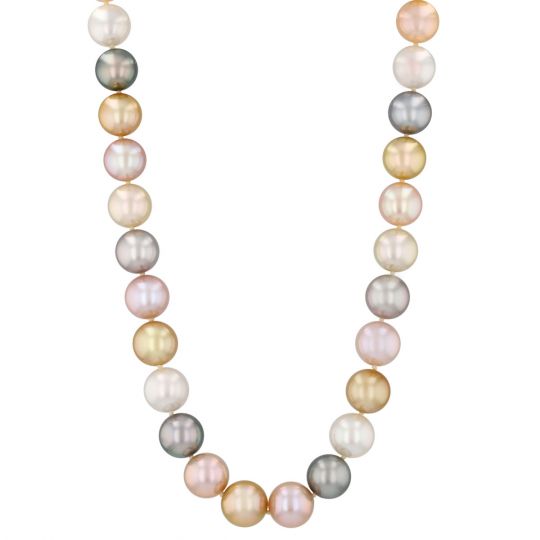 Pearl Strand Necklaces
One of the most elegant and sophisticated types of necklaces, a pearl strand necklace is exactly what the name implies- a strand of pearls. This piece of jewelry is perfect for formal events and has recently grown in popularity to pair with casual-chic attire. Pearls aren't as durable as diamonds but are suitable for everyday wear with proper care and caution.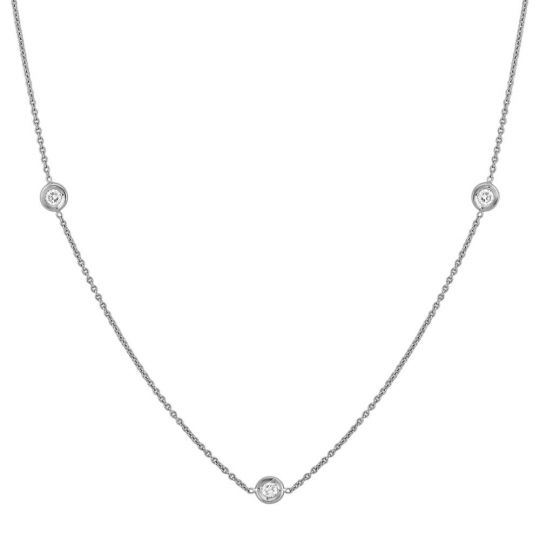 Station Necklaces
A station necklace is any chain with evenly spaced gemstones or other adornments "stationed" throughout. A diamond station necklace, also known as diamonds by the yard, features bezel set diamonds, often small, as stations along a delicate chain. Try styling a diamond station necklace on a bare neck for a minimalistic look.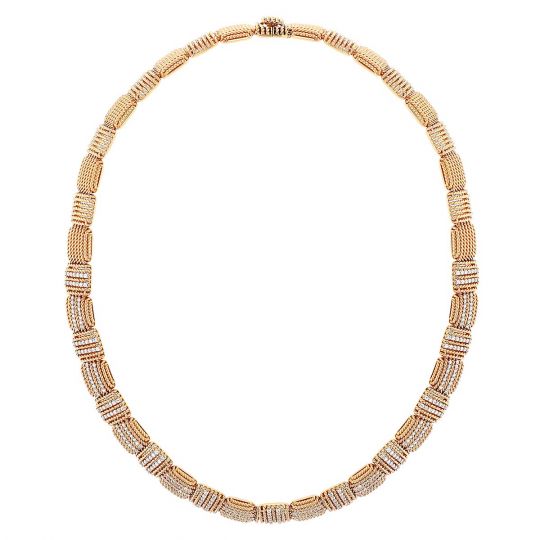 Collar Necklaces
Not to be confused with a choker, contemporary collar necklaces are often a defined shape and sit on the collarbone region of the neck. As they aim to showcase the delicacy of the neckline through stark contrast, consider styling with an off-shoulder top.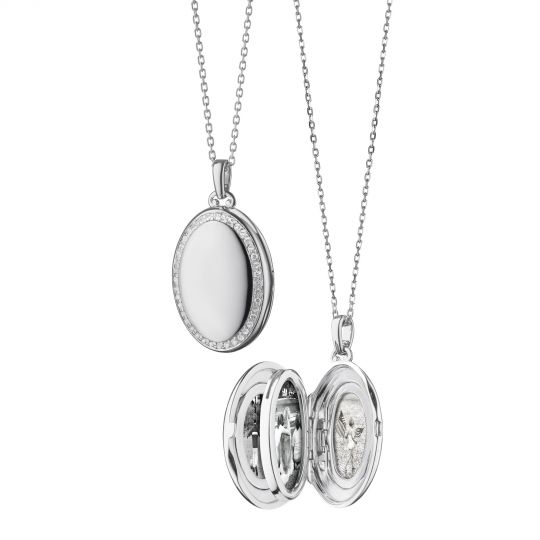 Locket Necklaces
Made popular during the Victorian era, lockets are often very personal and passed down through generations. The locket pendant, originally designed to hold the hair of a loved one, typically holds a photo or small, meaningful memento. Locket necklaces come standard on an 18" princess chain, but consider upgrading to an opera chain and pairing with another minimal necklace for a layered look.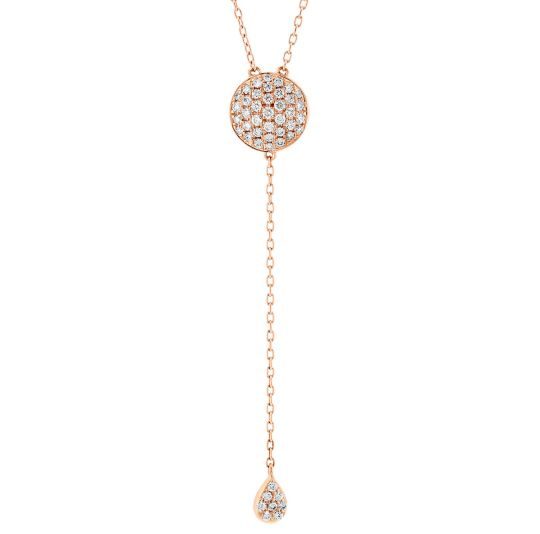 Lariat Necklaces
An all-around versatile piece of jewelry, the lariat necklace, also known as a Y necklace, often does not include a traditional clasp closure. Instead, one end of the necklace is looped through a circular pendant or element to keep the chain in place. Lariat necklaces can be styled in many different ways since their length is modifiable to fit varying necklines.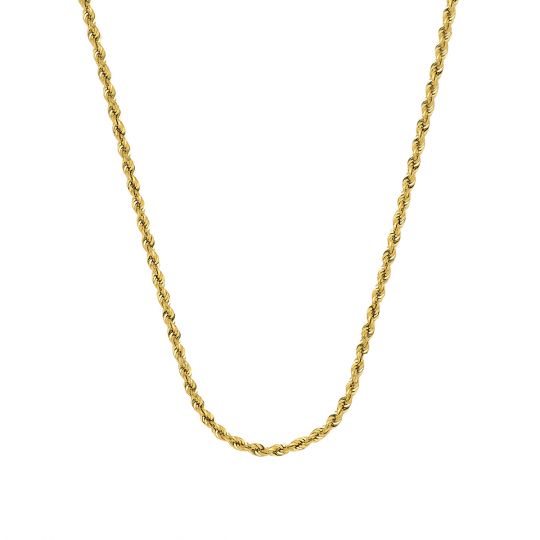 Chain Necklaces
A chain necklace is easily the most adaptable necklace type. From formal to casual, adding a chain necklace to your attire will enhance and elevate any look. Chain necklaces come in varying lengths and metals and complement all necklines. For an effortlessly chic look, try styling a chain necklace with athleisure wear.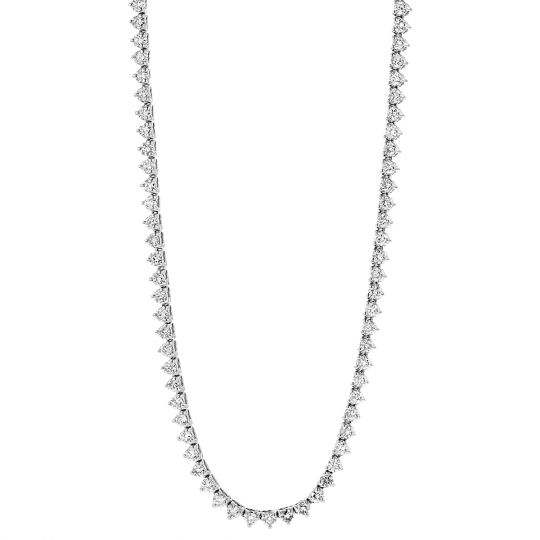 Tennis Necklaces
These remain one of the most timeless, elegant styles of neckwear and are sure to catch the eye with their gracefully simple aesthetic. Tennis necklaces come in many different styles. Most typically, a tennis necklace consists of set diamonds paired with intricate links or simple prongs to create a cohesive and polished piece of jewelry.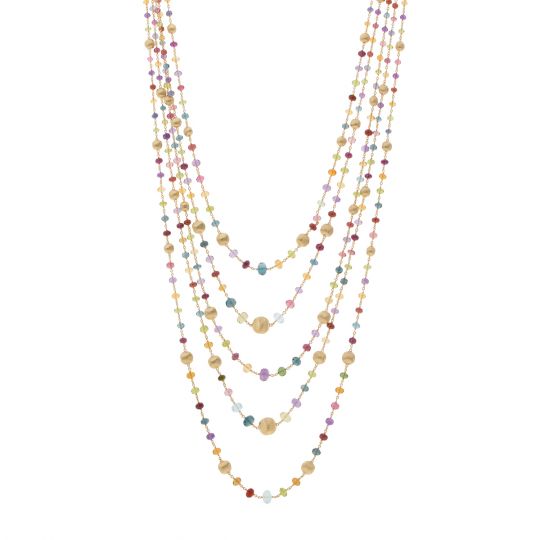 Multi-Strand Necklaces
Multi strand necklaces are most common in beaded or pearl designs and comprises multiple strands connected by a single clasp or closure. Double and triple strand necklaces are often intentionally worn as statement pieces due to their eye-catching nature.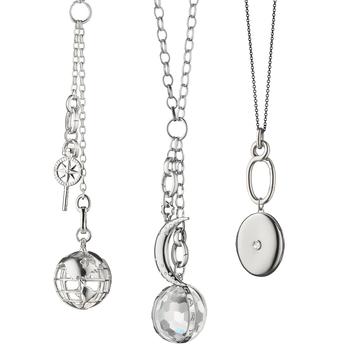 Charm Necklaces
More practical than a charm bracelet, charm necklaces are the perfect piece of jewelry to represent what someone keeps close to their heart. The best part of charm necklaces is adding and changing the charms to reflect mood and style.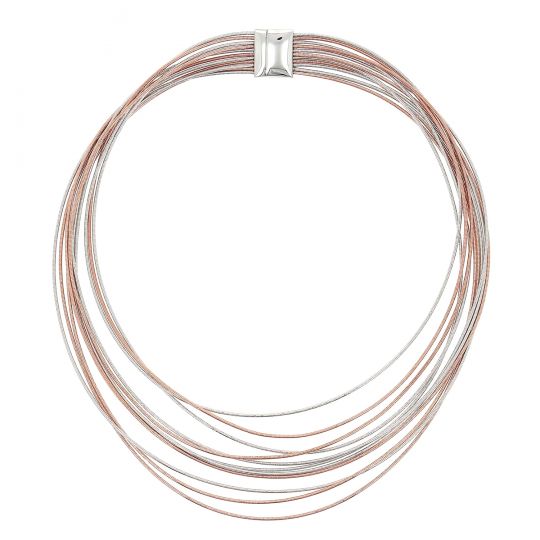 Bib Necklaces
Composed of beads, crystals, gemstones, gold or silver, bib necklaces are designed to make a statement. This type of necklace often includes a wide, collar-like portion with a fanciful design tapering down across the chest. Bib necklaces are most typically worn in formal settings as the focal point of the look.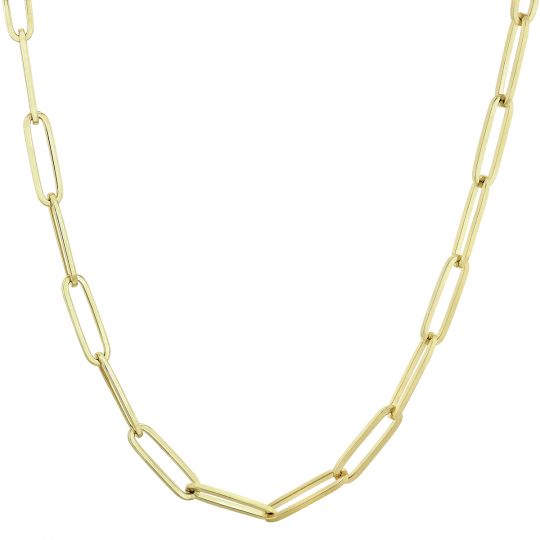 Paperclip Necklaces
One of the more popular necklace trends in recent years, paperclip necklaces are representative of their name, featuring paperclip-like chain links. Available in large, chunky styles as well as delicate, small versions, these necklaces can be worn with jeans and a basic tee for a trendy, stylish look.
There you have it, the 12 most popular types of necklaces in one easy list. If you need help picking out the perfect necklace, one of our experts would be happy to assist you. Stop into our store or text or call 402.391.0400 during store hours to speak with one of our friendly and knowledgeable sales associates.