Huggie earrings have seen a considerable increase in demand in recent years due to their understated yet stylish appearance. Their classic and effortless look conforms easily to various fashion styles and outfits, making them popular amongst many age groups. Whether worn alone or stacked with other earrings, huggie earrings have become a must-have jewelry staple. 
What are Huggie Earrings? 
Huggie earrings are a type of small hoop earring designed to fit closely around the earlobe. These earrings are characterized by their snug and secure fit, which gives the appearance of the earring "hugging" the ear, hence the name "huggie."
Huggie earrings are typically small in diameter, ranging from 10mm to 20mm, although sizes may vary. These small hoops can be found in various materials, including precious metals like gold and sterling silver. They can also be plain or adorned with diamonds, gemstones or other decorative elements.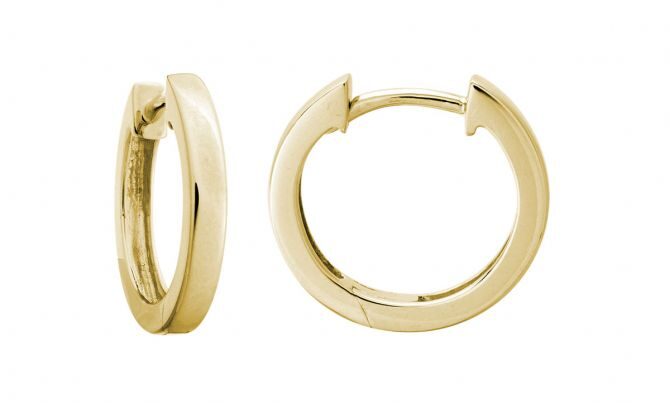 Are Huggie Earrings Comfortable? 
Yes. In fact, huggie earrings are known for their superior comfort and wearability. Huggies tend to be small and lightweight, making them comfortable to wear for extended periods of time. Due to their small size, huggie earrings are also less likely to snag on clothing or get in the way during daily activities. Huggie earrings are a good option for people with sensitive ears, as they are less likely to cause irritation than larger, heavier hoop-style earrings. Huggies usually feature a hinged or snap-closure mechanism for easy and secure wearing. 
How to Style Huggie Earrings
Huggie earrings make a versatile addition to your jewelry box as their wearability spans a variety of occasions, from casual everyday wear to more formal attire. There are a number of different ways to wear huggie earrings, but here are some basic styling tips to get you started: 
Go Minimalist Chic: For a minimalist look, wear a single pair of plain huggie earrings in a classic metal like gold or silver. This simple design works well for everyday wear and can make even the most basic outfit look more polished.

Stack Multiple Huggies:

Create a more trendy look by stacking multiple huggie earrings in different sizes, metals, or designs on the same ear. Start with the largest huggie at the lowest piercing and work your way up for a chic, layered effect.

Mix and Match:

You can pair huggie earrings with other types of earrings to create a unique and personalized look. Also, don't be afraid to mix metals like gold and silver. Mixing metals can add a unique and edgy element to your style.

Add Some Sparkle:

Choose huggie earrings with diamonds, colored gemstones or other embellishments for a touch of glam that will instantly upgrade any outfit.
Remember that styling is a personal expression of your unique taste, so you should experiment to find the huggie earring designs that resonate with you and complement your overall style.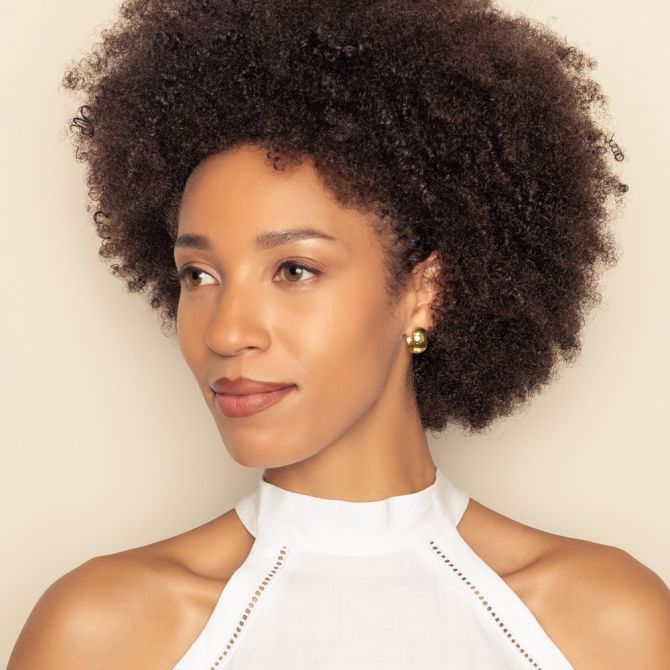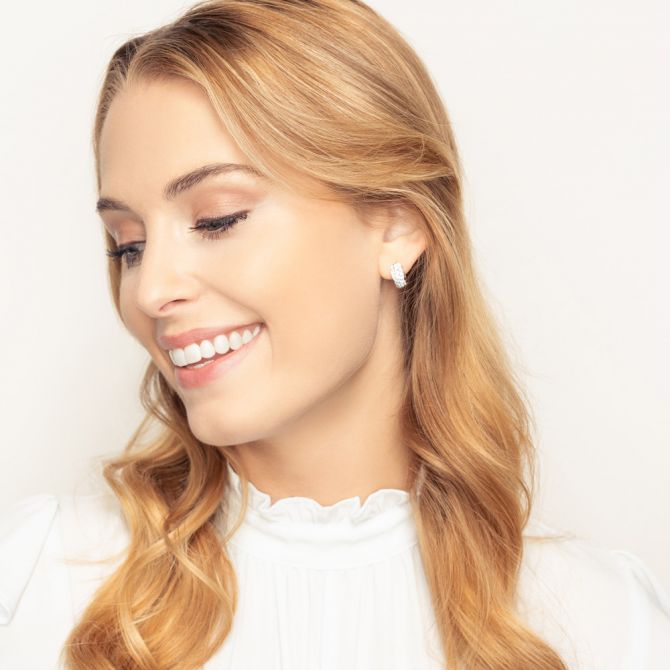 If you need help picking out the perfect pair of earrings, one of our experts would be happy to assist you. Stop into our store or text or call 402.391.0400 during store hours to speak with one of our friendly and knowledgeable sales associates.