Jewelry is one of the most popular push presents for new moms. The right piece of jewelry serves as a symbol of love and appreciation that new mothers can cherish forever. Choose from more elaborate presents, like a pair of diamond earrings or an engraved necklace, to simpler gifts, like a small charm or locket. Keep reading to discover ten push present jewelry ideas that will remain treasured keepsakes for years to come.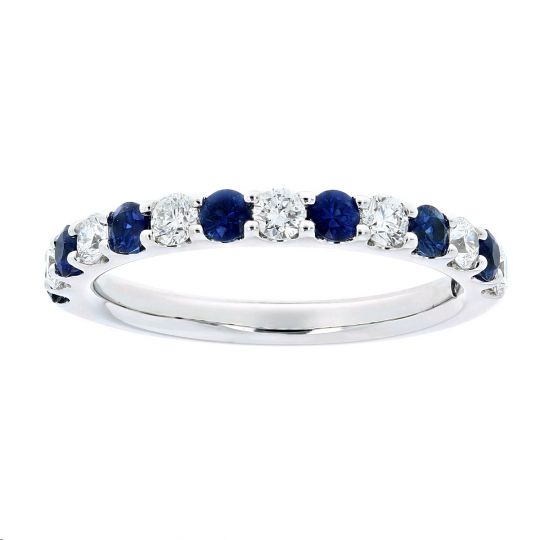 Birthstone Jewelry
Birthstone jewelry makes an ideal push present as it commemorates the birth month of your new son or daughter. There is a unique birthstone for each month, and birthstone jewelry is available in a wide array of options, from gemstone earrings and rings to birthstone necklaces and bracelets. 
Gifting birthstone jewelry as a push present also starts a wonderful tradition for future children. We recommend stacking mother's rings as a stylish way to recognize and honor each child's birth.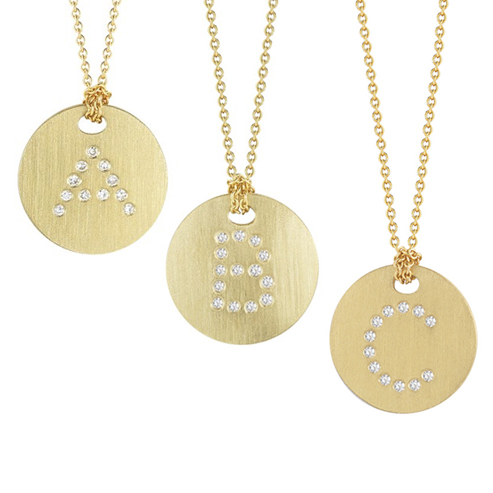 An Initial Necklace
Like a birthstone, an initial necklace or bracelet brings a personalized touch that represents the newest addition to your family. If you've already decided on the name, you can easily pick out a piece of jewelry featuring the new baby's initials before the birth.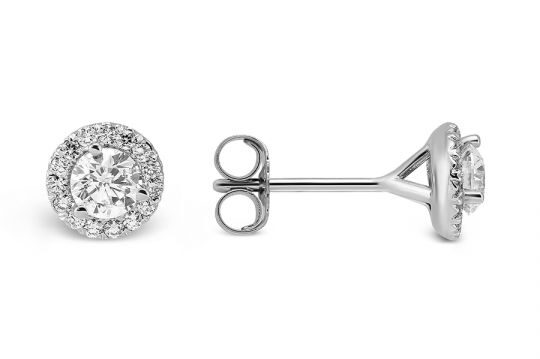 Diamond Earrings
A push present doesn't have to reflect the birth directly, and you can never go wrong with diamond earrings. While diamond hoops or drop earrings offer a special occasion vibe that she's sure to appreciate, simple diamond studs are a classic, versatile option that she can wear every day.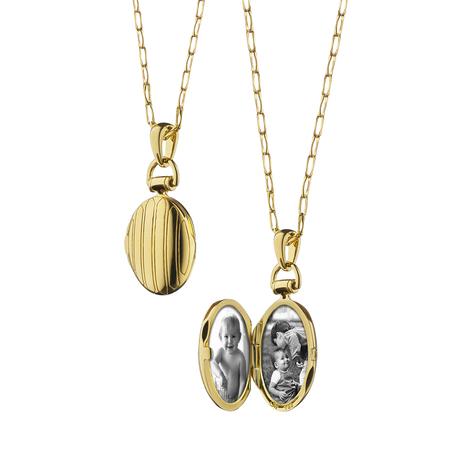 A Keepsake Locket
A keepsake locket is a fitting way for a mother to keep her new bundle of joy close to her heart. Lockets come in a variety of sizes, shapes and styles, so you are sure to find one that aligns with the new mom's taste.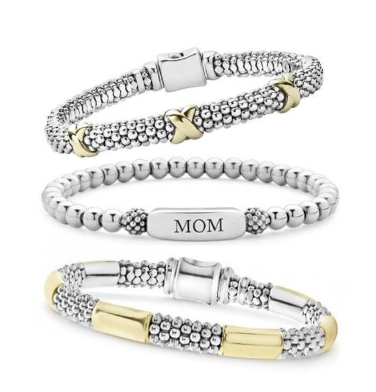 A Stackable Bangle
Help her step into motherhood in style with an on-trend bangle bracelet. Gifting her a stylish bangle is an excellent introduction for future push presents too. Shop for coordinating bracelets to add to her bracelet stack with each new addition to the family.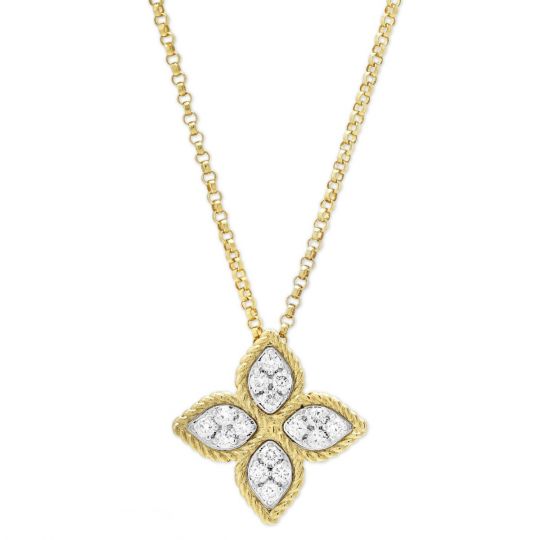 A Stunning Necklace
Give her some sparkle to go with that new-mom glow. A new necklace is another versatile gift idea that will be sure to get a lot of wear. Just make sure you take her personal style into account when picking out the necklace. Luxury jewelry designer Roberto Coin's necklaces come with an extra special surprise—a ruby hidden inside each piece of jewelry as a gift of prosperity, longevity and happiness—a fitting wish for any new mom.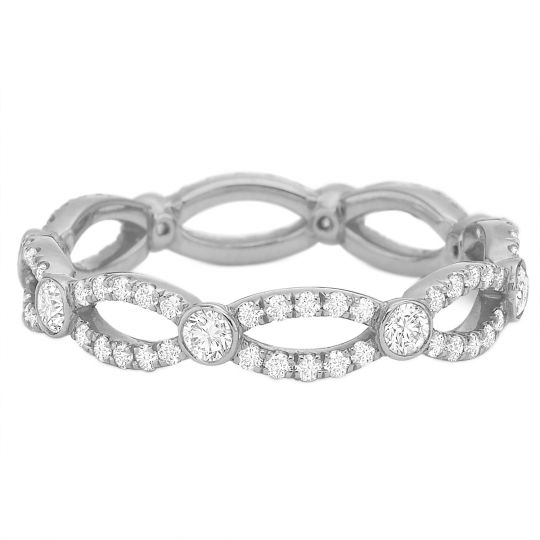 An Eternity Band
Now that you're building a family together, why not give her a second band to signify this next important step in your relationship. A diamond eternity band is a timeless choice, but there are a wide array of beautiful bands available in different styles and colors to choose from. You may even opt to create something custom. Just make sure to select a band that complements her existing engagement and wedding rings.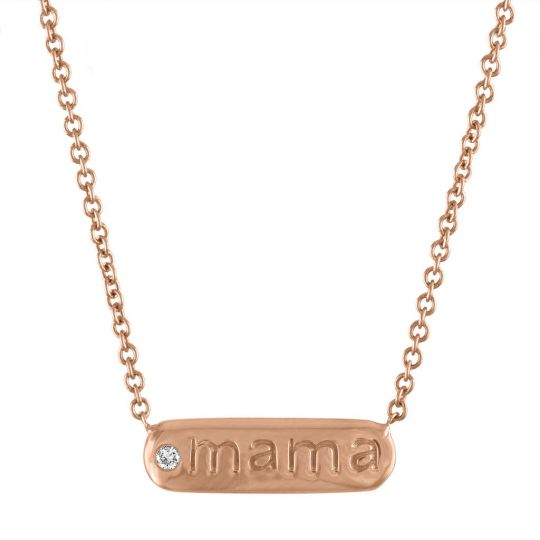 Engraved Jewelry
For the perfect personal touch, have a piece of jewelry engraved with your child's name, initials or date of birth. Bar necklaces and bracelets work especially well for engraving, but you can even have a watch or locket inscribed with a sentimental message.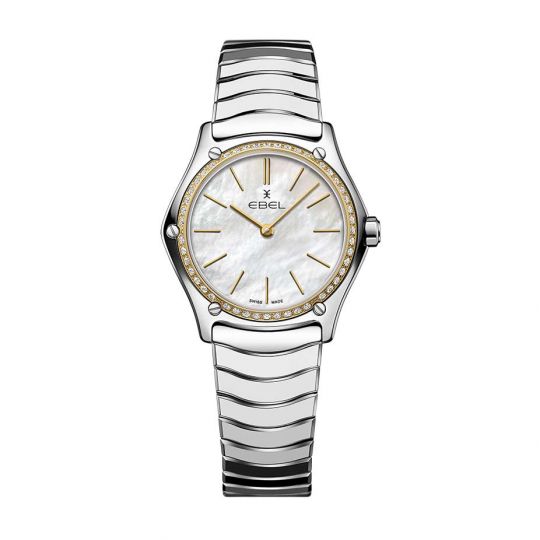 A Designer Watch
An elegant and reliable watch is a relevant and useful accessory in any new mother's life. You can find women's watches in an array of styles and price points, from casual, everyday watches to luxury, special occasion timepieces.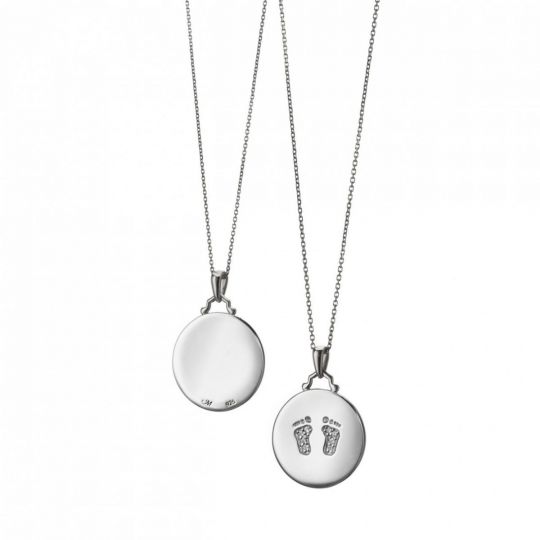 A Baby-Themed Charm
Charms are meant to capture special moments throughout a women's life, and what better moment to commemorate than the birth of a child. If the mother-to-be doesn't yet have a charm bracelet or necklace, now is the perfect time to get her one.
Welcoming a new baby into your family—whether it's your first child or your fourth—is a big deal and a special time for everyone, especially for a new mom. Any of the gift ideas mentioned in this list will help her feel loved, appreciated and confident as she moves into this next phase of motherhood.
If you need help picking out the perfect gift for a new mom, one of our experts would be happy to assist you. Stop into our store or text or call 402.391.0400 during store hours to speak with one of our friendly and knowledgeable sales associates.
You Might Also Be Interested In: