Buying an engagement ring can be quite the process. It signifies a huge milestone in a relationship and is a commitment you want to take seriously. After all, it's one of the biggest purchases you'll ever make! To make sure you get it right, our engagement ring shopping guide is here to take the stress out of the process. We've included important things you may not have considered to help you get the perfect ring they can't help but say "yes" to.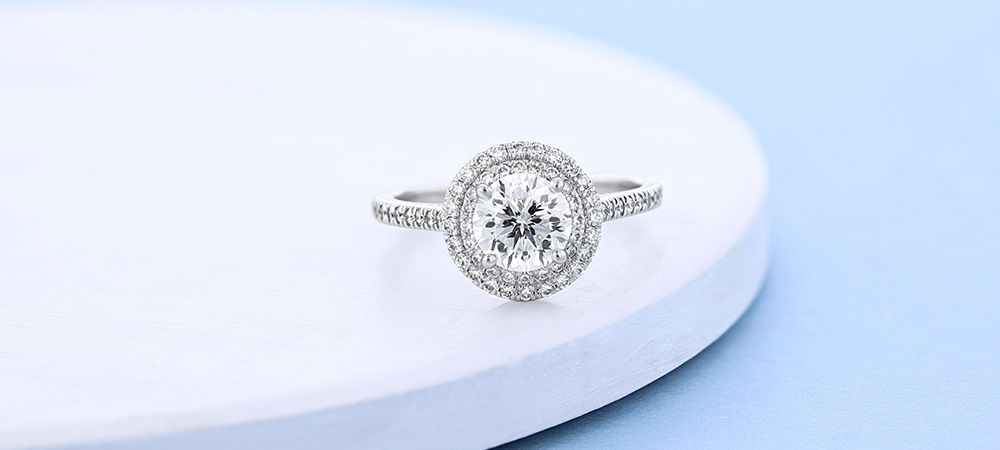 Set A Budget
Setting a budget that works for you is the first step to finding the right ring. While most people are familiar with the two months salary "rule" ring budgets are not one size fits all. By being honest with yourself about what you can afford you'll only see options that make sense for you and won't add any additiolnal stress to what should be a happy time. Borsheims offers lots of great options at every price point as well as financing opportunities. Couples always have the option to "upgrade" later in their journey as well as Borsheims has a stellar diamond trade-in program.
Set A Ring Buying Timeline
Now that you have a budget, it's time to plot out your shopping timeline. Do you want to browse online for a week or so? Go into a jeweler and see your options right away? Maybe save some money so you have a little bit of wiggle room? No matter where you start don't feel like you have to rush this process either; according to The Knot it takes an average of 4.8 months to research and 3.6 months to find the perfect ring. 
Do Your Research
With all things research is super important in ensuring what you purchase is right for you and your partners needs. You will want to take your time finding the right style of ring, the right diamond (or gemstone if that's more their thing) and the right jeweler or jewelry store to work with.
What's Their Style
An important step in this process is figuring out the kind of ring your significant other will love. The most straightforward way would be just asking, but for those that want an element of surprise some investigation may come in handy. If they have a Pinterest it's likely they've pinned some #dreamrings. Their friends may also be a valuable asset. Settings are also something to keep in mind. This determines the "style" of the ring. Settings come in a variety of metals, so also keep this in mind as you want something that complements things your partner already wears and can be worn daily. Below are some popular settings.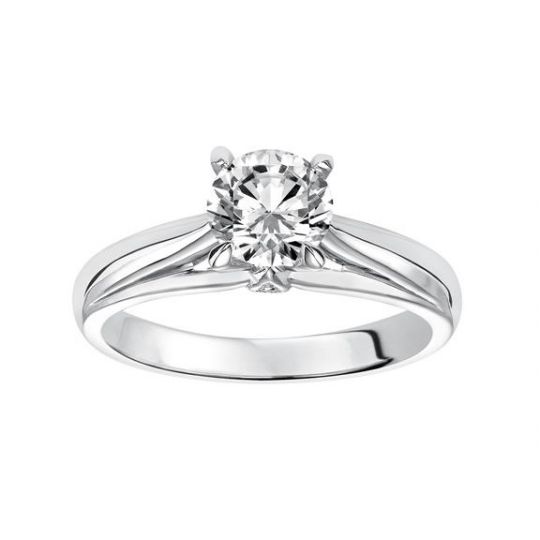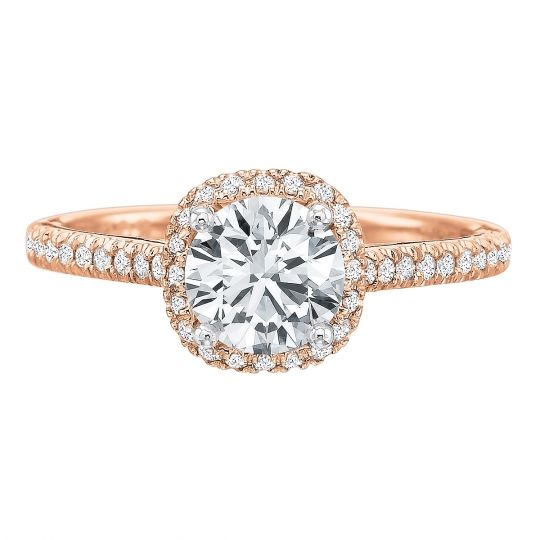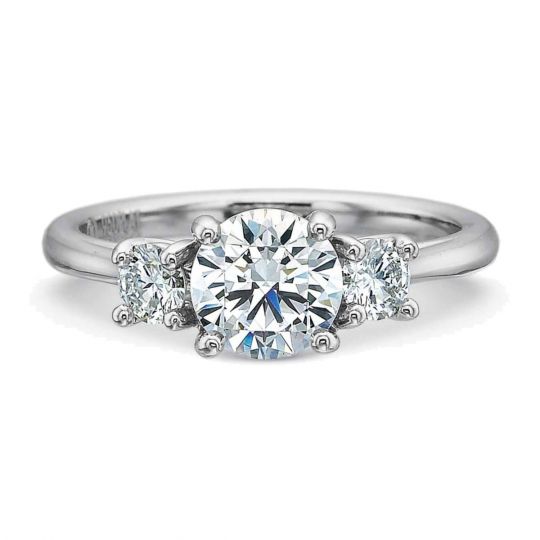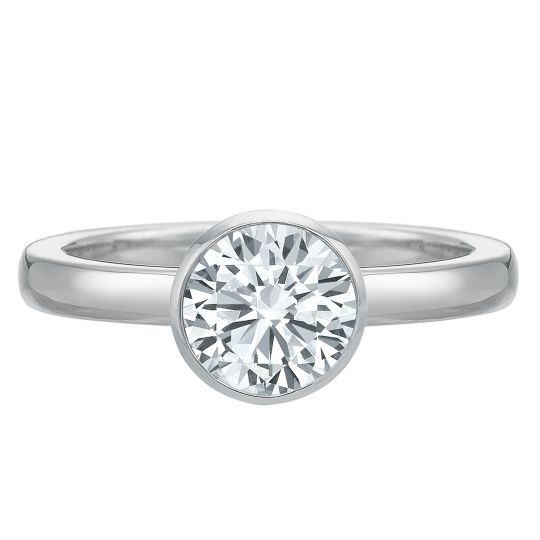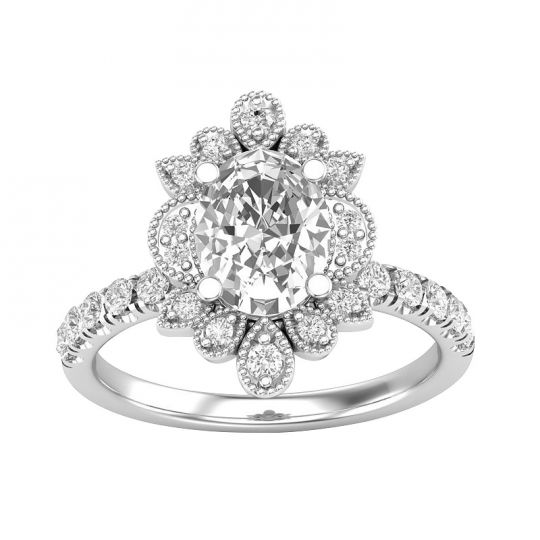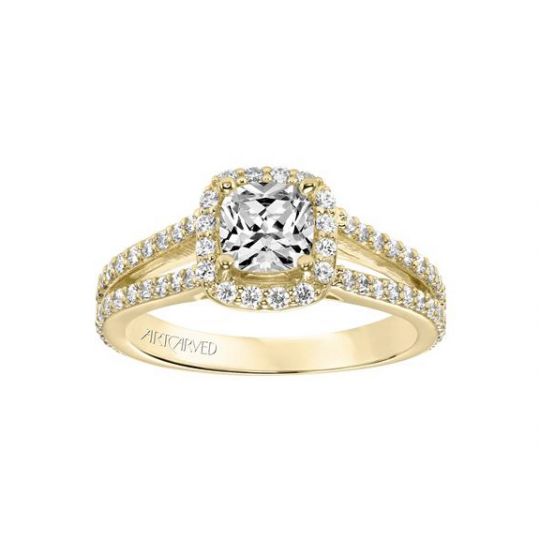 Diamond Research (4Cs)
The Four C's- cut, color, clarity and carat weight are a critical element in your engagement ring search. Being educated on what each "C" means will help you determine what is most important to you in a diamond.
Cut – The term "cut" can mean many things. In the jewelry industry, it is used to describe the shape, cutting style, proportions and finish of a diamond. Diamonds can be cut into almost any shape.
Color – The color grade of a diamond refers to the amount of visible body color, with the finest white diamonds carrying a "D" color grade.
Clarity – The clarity grade is the degree to which a gemstone or diamond is free of inclusions and blemishes.
Carat – The metric carat, which equals 0.20 grams, is the standard unit of weight for diamonds and most other gems. One carat is divided into 100 "points". A diamond weighing 50 points = 0.50 carat (ct).
Jeweler Research
Buying an engagement ring is a big commitment and you want to make sure you work with someone you can trust. Finding the right jeweler helps minimize stress, helps you be confident with your purchase and ensures your partner's ring is taken care of in the long run. Some things to consider when jeweler shopping are:
They are interested in learning more about your needs and your partner's style and provide options
They are focused on finding options within your budget
They give you enough information to make an informed decision, including letting you examine all settings and diamonds
They can provide information about customizations when needed and timelines for receiving your purchase
They provide you with a GIA report when purchasing a diamond (if applicable)
They are knowledgeable about returns, resizing, financing and care of your purchase
Getting Ring Insurance
Sometimes, things happen that are out of your control, so it's important to purchase ring insurance to cover life's little accidents. This also means it's important to get this coverage right away! Nothing would be worse than something happening before you can pop the question or say "I Do". You have two options when purchasing insurance; you can get an extension or "rider" on your current renters/homeowners insurance or you can purchase insurance  from a third party like Jewelers Mutual. Both types of insurance require you to submit an appraisal*.
Ring Rider Insurance – Renters or Homeowners insurance generally covers items in your home, but does not take into account high value items like as engagement rings. Rider insurance will cover these items for an additional fee. This insurance option may also qualify you for a cheaper general rate through customer discounts or because you have multiple types of insurance.
Third Party Insurance – If you don't have a renters or homeowners policy you can get insurance through your jeweler. Advantages with this type of insurance include having individuals knowledgeable about insuring jewelry and more comprehensive coverage that takes into account the unique nature of this type of purchase.
Before deciding which policy to purchase, consider the following:
Is my ring covered if I something happens accidentally? Does it have to be stolen? Is there a reason my ring wouldn't be replaced?
How will my ring be replaced? Do I get a check or have to go to a particular jeweler?
Do I have to "prove" the ring is missing?
Is the full cost of my ring insured?
*What's an appraisal?
When conducting an appraisal, an appraiser will assign a value to your entire ring, considering the main gemstone, metal and accent stones. This value helps determine how much you will pay to insure your ring. All Borsheims appraisers' credentials reflect expertise in both gemology (with a graduate gemologist degree) and appraisal.
Appraisals cost a nominal fee and should be conducted as soon as possible. Borsheims provides complimentary appraisals for all purchases $1,000+
Purchase Time
At this point you should have all the information you need to purchase the ring of their dreams! Whether online or instore, Borsheims engagement associates are always here to help you get to "I Do".