If you're on the hunt for unique jewelry that's packed with meaning, look no further than Miracle Icons by Mary Jo Pane. These gender-neutral necklaces and bracelets have graced the necks and wrists of high-profile celebrities like Matthew McConaughey and Hillary Clinton, to name a few. They have even been featured on the cover of Rolling Stone, having been worn by the Boss himself, Bruce Springsteen. Read on to learn more about what makes these spiritual pieces so special. 
What is Miracle Icons by Mary Jo Pane?
Miracle Icons by Mary Jo Pane is a line of gender-neutral beaded necklaces and bracelets featuring antique and vintage religious medals. This collection of one-of-a-kind pieces is known for its rich blend of Eastern and Western spiritual elements.
Founded in 2001, Miracle Icons will celebrate 20 years in business this November.
Who is Mary Jo Pane?
Mary Jo Pane is the creative mind behind Miracle Icons. Like Borsheims, Mary Jo is also a native of Omaha, Nebraska. A current resident of New York City, the self-taught jewelry designer had a career in the fashion industry before starting her Miracle Icons business.
Mary Jo chose the Miracle Icons moniker because she herself believes in miracles. For Mary Jo, Miracle Icons resonate with an evolved world view, an openness to possibilities beyond intellectual understanding and with a sense of spirit that transcends specific religious beliefs.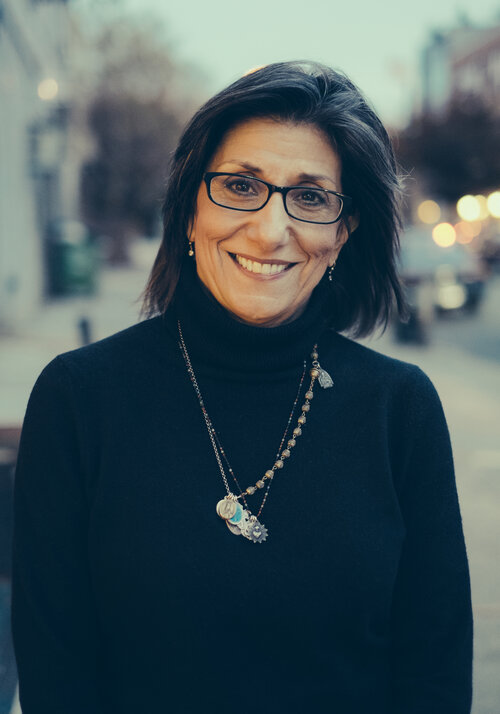 What was the inspiration for Miracle Icons?
Living in New York post 9/11, Mary Jo was very mindful of the heaviness that loomed over the city, and country for that matter. On top of that, she had a close friend that had been diagnosed with cancer in the fall of 2001. On a cold walk home one November night after visiting her friend, the vision for Miracle Icons came to her. She wanted to take the religious medals that she wore as a young girl in catholic school and make them into modern, stylish jewelry that people would want to wear. Her own belief in saints, guardian angels, spirits and miracles has profoundly impacted her life and work. Vassily Kandinsky's art, specifically his interpretation of All Saints Day, has also influenced her jewelry designs. Through her use of saintly charms and rare religious iconography, Mary Jo seeks to foster a feeling of spiritual well-being in Miracle Icons wearers.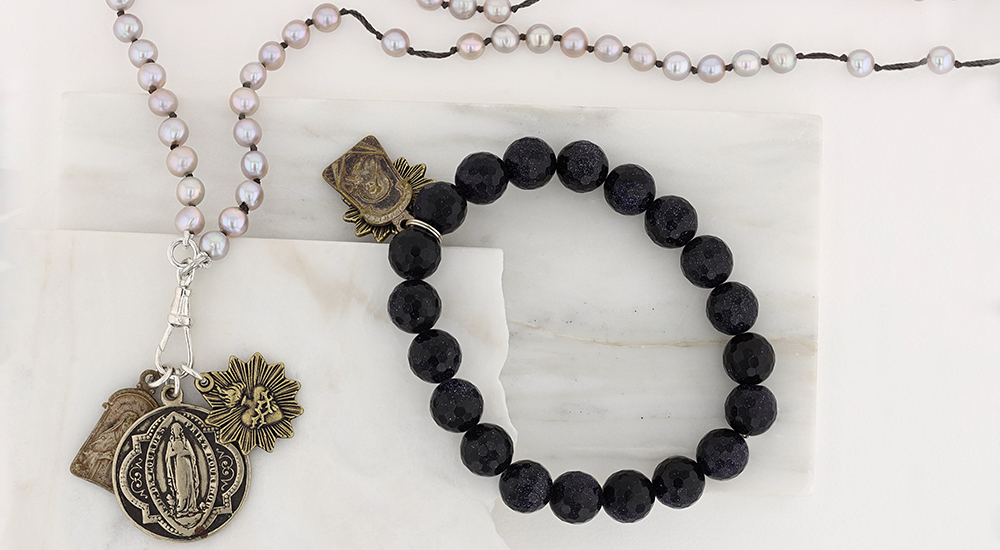 If you need help picking out a meaningful piece of jewelry from Miracle Icons, one of our experts would be happy to assist you. Stop into our store or call 1.800.642.4438 during store hours to speak with one of our friendly and knowledgeable sales associates.